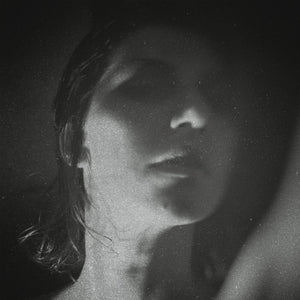 An artist of rare calibre, Aldous Harding does more than sing; she conjures a singular intensity.  Her body and face a weapon of theatre, Harding dances with steeled fervor, baring her teeth like a Bunraku puppet's gnashing grin.

Her debut release with 4AD, Party (produced with the award-winning John Parish; PJ Harvey, Sparklehorse) introduces a new pulse to the stark and unpopulated dramatic realm where the likes of Kate Bush and Scott Walker reside.

Comprising a formidable clutch of songs, 2017's Party sees Harding shape-shift through a variety of roles: chanteuse, folk singer and balladeer - all executed with her twisted touch of humour, hubris and quiet horror.  In other words, she's having a good time.  Stretching her limbs with playful cunning; every note, word and arrangement posed with intellect and inventiveness.

Created in Parish's hometown of Bristol, Party saw Harding depart her New Zealand base in the antipodes for an intensive two-week immersion in the studio.  Articulating her ambitions for Party to Parish was a galvanizing process for Harding, met with stunning results.  The pair developed a near non-verbal shorthand, audibly evident in a raft of musical contributions from Parish.  Alongside such special guests as Perfume Genius' Mike Hadreas (having worked with Parish and toured with Aldous, it only took asking once), there is an exhilarating sense of risk throughout the record as Harding's muscular wingspan extends.  Teased out with inflections of experimental instrumentation and arrangements; Party is always anchored by Aldous's intimidating command of her own songs.

First single 'Horizon' is a lover's call to arms, powerful for its brutal simplicity and rawness of feeling, love and loathing colliding to devastating effect.  "Aldous Harding repeats the line as a mantra, as a truth, as a reality. It's as if the gift of life is right here, with all its beauty and its limitations", said NPR.

'Imagining My Man' commands an air of delicacy as Aldous explores the curiosity of a lover's idiosyncrasies; steering listeners into a state of intense intimacy laced with hyperactive shots, dirgey saxophone and Harding's aching voice.  The track is one of two that Mike Hadreas lends his inimitably sultry vocals to, the other being the intimate Party closer 'Swell Does The Skull'.

'Blend' sensitively ushers the mood of Harding's flourishment throughout Party.  Its opening lines a nod to the mood of Harding's last record; sameness is quickly quashed with an electronic drumbeat and the announcement of Aldous Harding as an artist of stirring ambition and trajectory.

The album's eponymous single 'Party' harks to Aldous' earlier work; delicately pulling at the threads of a seemingly late-night love affair.  Again, it's not long until the rug is pulled out, with a searing chorus - Harding's electrifying vocal accompanied by a choir of women and waves of percussive bass clarinet - piercing the balloon of expectations around Harding's new record with effortless vigour.
A1 Blend 2:29
A2 Imagining My Man 5:50
A3 Living The Classics 2:45
A4 Party 5:43
A5 I'm So Sorry 3:48
B1 Horizon 4:09
B2 What If Birds Aren't Singing They're Screaming 3:04
B3 The World Is Looking For You 5:08
B4 Swell Does The Skull 5:49