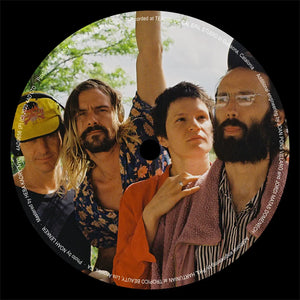 Big Thief present new single, 'Vampire Empire', maybe off a forthcoming album?! This year, the song took on a life of its own after a performance on the Late Show with Stephen Colbert and has become a live fan favourite.

Recorded and produced by Dom Monks at Guissona, Spain's Teatre de cal Eril Studio during a recent tour, 'Vampire Empire' speaks to the beautiful complexity of gender identity and breaking destructive internal cycles. Of the song, Adrianne Lenker adds, "For me, it's about getting out of toxic internal patterns – leaving the empire of energy drains that obscure pure essence, learning about what healthy boundaries are, and finding the power to implement them for the possibility of giving and receiving (both inwardly and outwardly) unbroken and infinite Love."

Limited, first pressing available on Eco Vinyl, featuring the tracks "Vampire Empire" and "Born for Loving You".